A celebration of great names
Over the last 800 years many people have made a significant contribution to the town or, by their achievements, stand out as individuals. Most were born, lived or worked here whilst a few only had shorter stays, but all deserve the title – One of 'Farnham's Finest'. The first thirty five are the main names – plus a parade of 'Royals' and eleven other prominent names who had connections with the town.
These all include royalty, clergymen, politicians, writers, artists, sculptors, architects, sports people, musicians, singers and actors. The main names in birthdate order they are as follows:-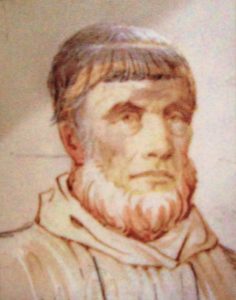 Henry de Blois, 1096 – 1171 Bishop of Winchester from 1129.
Grandson of William the Conqueror, younger brother of King Stephen and known as Henry of Blois or Henry of Winchester. Born in Blois, France, died in 1171 and is thought to be buried at Winchester Cathedral. Some spell his name Henri.
He started to build the first stone parts of Farnham Castle in 1138, he also encouraged the building of the 12 century St Andrews Church. Perhaps our first architect and town planner and he certainly one of the first to put Farnham on the map.
Bishop Richard Fox (Foxe) 1448 -1528 The Blind Bishop of Winchester.
Richard Fox was a trusted supporter of Henry VII and due to his diplomatic and political skills, he made him Lord Privy Seal and in 1501 became Bishop of Winchester.
Due to failing eyesight he spent most of his later years at Farnham Castle and had the steps leading up to the Castle constructed to help him negotiate the walk to and from the town as there are 7 flights of 7 steps with 7 paces between each flight.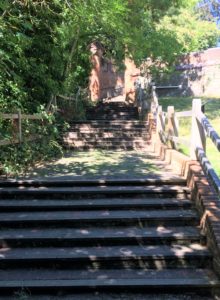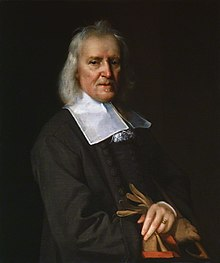 Izaak Walton 1593 – 1683 Author and Biographer.
Born in Stafford, died in Winchester and buried in the cathedral. Author of The Compleat Angler which had five editions in his lifetime, many more since and is still in print. He also authored a series of biographies collected under the title Walton Lives.
After his second wife died he moved to Farnham Castle as a permanent guest of the then Bishop of Winchester, George Morley. He became a steward of the Castle.
Sir William Temple Bt. 1628 – 1699 Diplomat, Statesman and Essayist.
Born in London but moved to Farnham when he retired and purchased Compton Hall in 1680 which he renamed Moor Park (House). He created a wonderful garden there which was much admired by John Evelyn. (17 century gardener and diarist). From 1689 he employed Jonathan Swift as his secretary. He died at Moor Park and was buried at Westminster Abbey but it is said his heart is buried at Moor Park. There is a Temple's Close near to Moor Park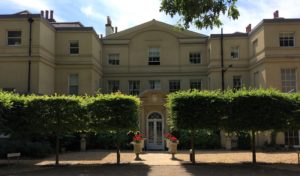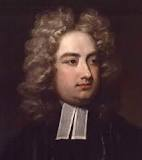 Jonathan Swift 1667 – 1745 An Anglo-Irish Clergyman and Author.
Born and died in Ireland but lived at Moor Park House on and off for ten years in the late 17th and early 18 century when he was secretary to the owner Sir William Temple. Swift's cousin was rector at Puttenham Church. After returning to Ireland he was ordained as a priest and became Dean of St. Patrick's Cathedral in Dublin.
During the 1720's he wrote his masterpiece Gulliver's Travels into Several Remote Nations of the World which is still in print today. There is a Swift's Close near to Moor Park.
Stephen Elmer 1714 – 1796 Maltster and Artist.
Born and lived in Farnham where he was a maltster and then became an artist specializing in still life and dead game. His painting of The Last Supper was commissioned by St Andrews Church. Appointed a Member of the Society of Artists in 1763 and exhibited at the Royal Academy in 1772. Lived at 33 West Street and his paintings were displayed at Elmer House, 41 West Street. Died and buried in Farnham.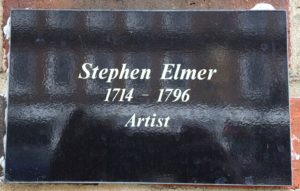 Augustus Toplady 1740 – 1778 Anglican Clergyman and Hymn Writer.
Born in a cottage in West Street which was situated where Elphicks store now stands – there is a plaque over the door, but it's virtually illegible from ground level. There's another in St. Andrews Church where he was baptised. He wrote several hymns, the most well-known being Rock of Ages. He was ordained in 1764 and became a strong opponent of John Wesley who founded Methodism.
William Cobbett 1763 – 1835 MP, Soldier, Farmer, Author, Pamphleteer and Social Reformer.
Born at what is now called the William Cobbett pub and buried in St Andrews churchyard – but the grave stone has his birth date as 1762!
It is recorded that as a young man he was a gardener at Farnham Castle, studied at Kew Gardens and one of his books is titled The English Gardener.
As a social reformer became the scourge of governments by exposing corruption, nepotism and maladministration. Served 2 years imprisonment for alleged libel but undeterred, was an MP and the Government passed his Reform Bill.
A great traveller both home and abroad and one of the most influential writers of his time. He founded Hansard – the verbatim record of both Houses of Parliament. His most famous book, Rural Rides, comments on and gives a factual account of rural life and difficulties in the early 19 century.
As well as a pub in his name there's a school, two roads, a bust in the Museum gardens and a three quarter size statue on horseback with his dog at Hawthorn Lodge by Sheila Mitchell. There is also a Memorial tablet in St Andrews Church. Must be the number one of Farnham's Finest.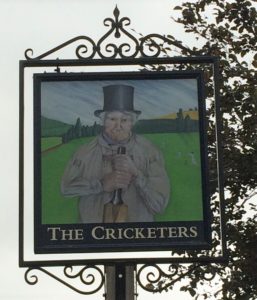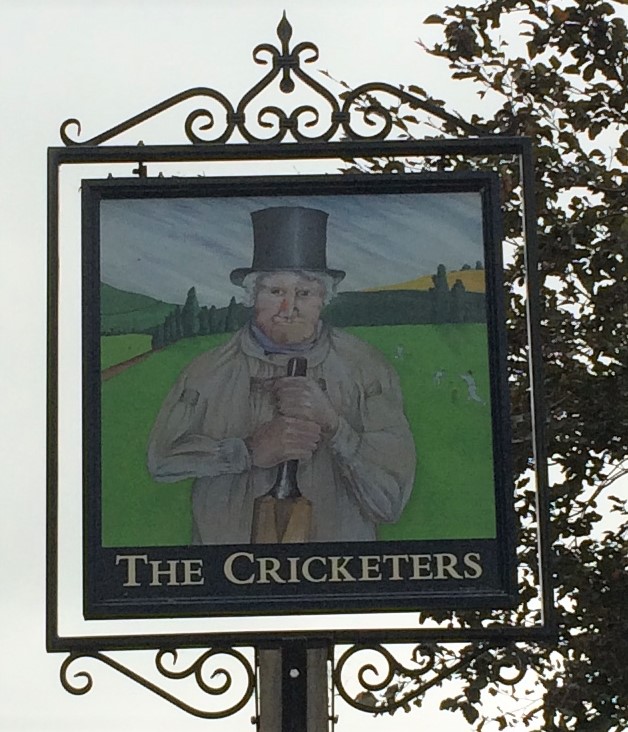 William 'Silver Billy' Beldham 1766-1862 England Cricketer, Local Publican.
It is thought that he was born at the recently restored 16 century Old Yew Tree Cottage in Wrecclesham. Played cricket for Wrecclesham, Farnham, other local teams and Hambledon before becoming a professional in the 1790's. He was a batting allrounder and went on to play many times for England.
In a Times article in 1997, former Wisden editor John Woodcock, named Billy in the 100 greatest cricketers of all time. There was a pub in Wrecclesham named after him but this is now the Bengal Lounge. However the pub sign, with a likeness of Silver Billy, is to be seen at Wrecclesham Recreation Ground behind Yew Tree cottage with a plaque which was unveiled by another England and Farnham great – Graham Thorpe. There are portraits of Billy at Lords and the Oval. After retiring from professional cricket aged 55 Silver Billy was landlord at the Barley Mow pub in Tilford. He died in Tilford aged 95. Beldham Recreation Ground in Greenfield Road is named after him.
John Henry Knight 1847 – 1917 UK Car Pioneer, Inventor and Local landowner.
Born at Weybourne House in Farnham and built and lived at Barfield House, Runfold (now the school). Developed one of Britain's first petrol driven vehicles built by George Parfitt at the Elliott Reliance works at 50 West Street, a three-wheeled two seater. In 1896 his chauffeur was fined for not having the correct license, not carrying a red flag and speeding down Castle Street.. He is buried at St John's churchyard, Hale.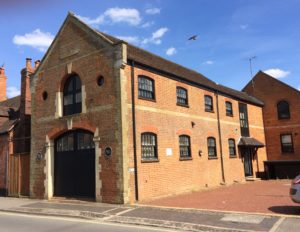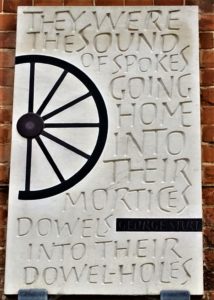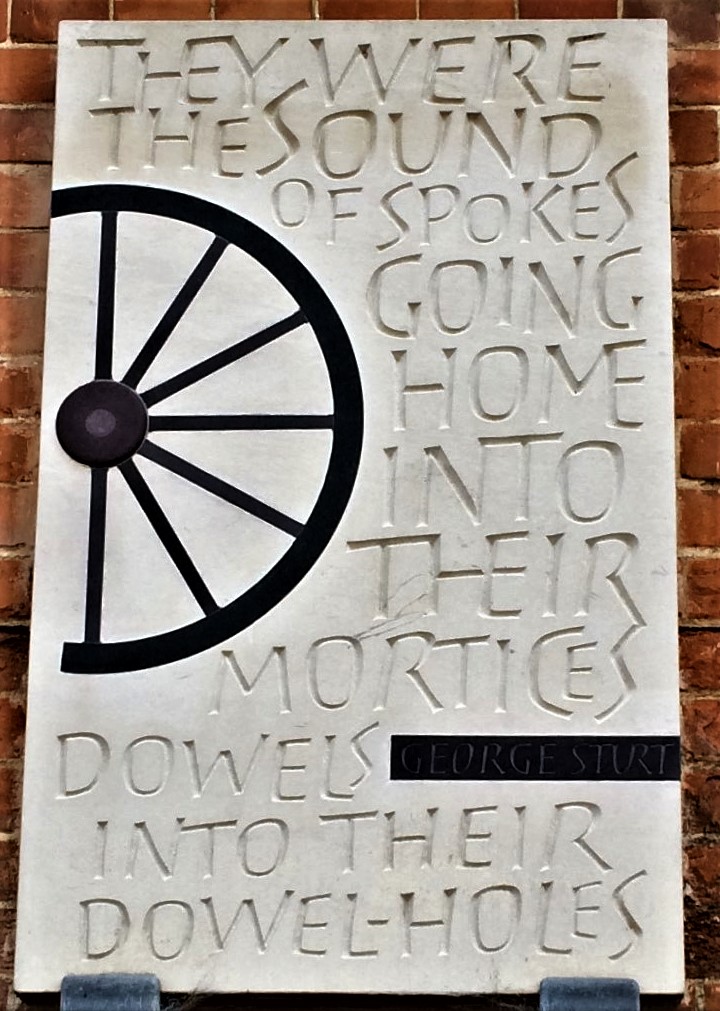 George Sturt 1863- 1927 Local Author on Rural Crafts and Affairs and a Wheelwright.
He was born and educated in Farnham and became a teacher at Farnham Grammar school. When his father died in 1884, he took over the family wheelwrights business at 83 East Street. He progressively turned to writing and had several books published, some under the pseudonym George Bourne (from the Bourne area of Farnham).
Books include:- A Years Exile (1898) – his only novel
Memoirs of a Surrey Labourer (1907) – about his old gardener who amused him but did not know he was the subject of a book
The Wheelwright's Shop (1923) – detailing the craft and life in the family business at 84 East Street.
A Small Boy in the Sixties 1927, about his life and times when he lived as a boy at 18/19 The Borough in the late 1860's (now Oxfam Books).
There is a Memorial tablet in St Andrews Church and one of the seven panels on the Jubilee Wharf at the Maltings commemorates George's work with an extract from The Wheelwright's Shop. There is also a Sturt Walk in the Bourne where he lived around 1900. Every bit a true Farnham great . He is buried in Green Lane cemetery.
William Herbert (WH) Allen 1863 -1943 Artist, Developed the Farnham School of Art.
Although his given names were William Herbert he was normally referred to as 'WH' Allen.
He was a renowned watercolour artist and exhibited at the Royal Academy in 1927. In 1889 he was appointed as Master of the Farnham School of Art, then Director and with that and his links with Farnham Pottery – the town became an important centre for the arts.
The fact that the town now has a campus for the University for the Creative Arts and is recognized as a 'Craft' town is very much due to the pioneering work of WH.
He lived at Strangers Corner, 88 Tilford Road which was designed by Harold Falkner, a former student of the Farnham School of Art. His painting of the house/garden can be seen at the Museum of Farnham. There is an Allen Gallery at Alton – his parent's home town.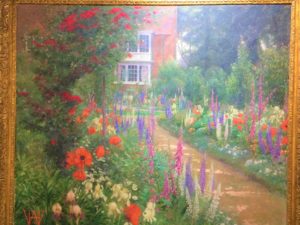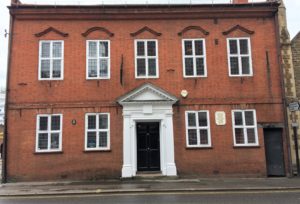 Sir Edwin Lutyens OM 1869-1944 International Architect.
Born and died in London but grew up in Thursley. One of his early commissions was a private house in Crooksbury, Farnham where he worked with Gertrude Jekyll, a pioneer garden designer, and they worked together on country house projects for many years. He designed The Liberal Club in South Street in 1894, his first Georgian style building. The facade was in a state of neglect but has recently been restored and the building is now the home of the South Street Social Club.
Most famous for his Arts and Crafts style country houses, WWI war memorials including The Cenotaph in London; Thiepval, a memorial to the 72,000 missing on the Somme and for his work in New Delhi including the huge Viceroy's Palace.
Ernest W Langham 1870 – 1967 Founder of the Farnham Herald
Known as E W Langham, he founded the Farnham Herald in 1892 at just 22 years old, followed by the Haslemere Herald in 1896 and others later. At first he was very much a one-man-band as he was editor, reporter, advertising manager and clerk. The advertising enabled the paper to be distributed free but soon a charge of one-half penny was made.
He lived locally and he donated land to the town which was named Langham Recreation Ground in the Ridgway, which remains today. He died at the grand old age of 97 and the Herald group of newspapers was taken over by Ray Tindle (later Sir Ray) in1969.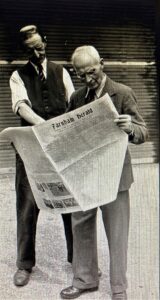 Charles Ernest Borelli 1873-1950 Businessman, Farnham Councillor.
He and architect Harold Falkner did much to shape the future of Farnham in the first half of the 20th century and together they formed the Old Farnham Society in 1911. He was Chairman of Farnham Urban District Council.
In recognition of his life's work in the town there is Borelli Walk (see page…), Borelli Yard and Borelli Mews. The Borelli family's clock makers shop was at 35/36 The Borough and they had a royal warrant to Queen Victoria. Charles was born in Farnham and it is said he is buried in West Street cemetery, but the grave is that of his father also with the given name of Charles. but 30 years older.. Surely he deserves to on the Sainsbury 'Wall of Fame', but no. The Borellis' are descendants of Guiseppe Borelli who came to here from Italy in the late 18c. Guiseppe was one of 30 children of Pasquale Domenico Borelli and his four wives!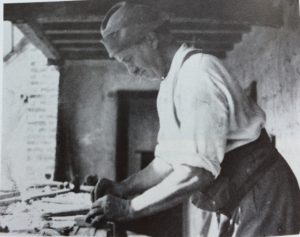 Harold Falkner 1875-1963 Arts and Crafts Architect.
Born and educated in Farnham, lived and worked at 24 West Street and buried in West Street cemetery. As mentioned above, Harold teamed up with Charles Borelli and they effectively became the 'Planning Authority' as there was no formal planning legislation in the first half of the 20th century. He was recognized as a leading exponent of the Arts and Crafts style of Architecture especially in Farnham and West Surrey.
Examples of Falkner buildings can be seen all around the town and surrounding area including: The Grade II listed Town Hall Building (in conjunction with Guy Maxwell Aylwin), Bailiffs Hall, Deans Knowe in Dippenhall, Strangers Corner in Tilford Road and the late Victorian open-air swimming pool, now The Victoria Garden, but the Falkner entrance arch remains.
There is Falkner Road fronting the UCA and Falkner Court providing sheltered housing to the rear of the Council Offices by the River Wey.
Jessie Matthews OBE 1907 – 1981 Singer, Dancer, Actress and local publican.
The seventh of 16 children of a London greengrocer who took up dancing and stage work as a child. Became a well-known star of stage, radio and films. After WWII ran an amateur dance and theatre group in Aldershot. She is perhaps best remembered for her role as Mrs Dale in the long running radio soap Mrs Dale's Diary later shortened to The Dales.
Her Farnham connection is that in the 1950's she was the landlady of the Alliance public house at 1 West Street, now Crew Clothing and lived at Evergreens, Weybourne from 1945 to 1951, (now demolished). Awarded the OBE in 1970.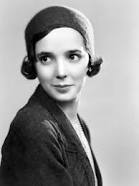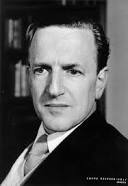 Sir Peter Pears CBE 1910 – 1986 International Tenor.
Born in Searle Road, Farnham the youngest of seven who showed considerable talent for music and singing at a young age. Studied at the Royal College of Music where he met the young composer Benjamin Britten. What started as musical friends developed into a life-long personal and professional partnership. In the 1940's they founded the annual Aldeburgh Music Festival in the small Suffolk town which continues today. They are buried side-by-side in Aldeburgh Parish Churchyard.
Sir Peter was made a CBE in 1957 and Knighted in 1978.
Sir John Verney Bt. MC 1913 – 1993 Author, Artist and Illustrator
Lived in Runwick House, Farnham from the mid 1940's to the 1970's. It is said he liked all things British, especially Farnham. He was the joint founder of the Farnham Building Preservation Trust, a chairman of the Farnham Society, and an independent Councillor for Farnham UDC from 1968 to 1974 when it became part of Waverley BC. He was also instrumental in the saving the Maltings from demolition.
He was the master of the ludicrous and as Lord Dodo (AKA Sir John) invented the annual Dodo-Pad, which continues today. His memoirs of WWII Going to the Wars is very highly regarded.
He was also a baronet, a film director, a Yeomanry officer who won the Military Cross and a parachutist.
There is a plaque in his name at the Sainsbury's, South Street 'A Celebration of Great Names' .  Clearly one of Farnham's most illustrious  but also quite modest as he and his family did not want the plaque to show any of his honours and decorations.
Sheila Mitchell 1926-2006 Sculptor.
Born in Farnham and studied at the Farnham College of Art (Now UCA), Guildford School of Art and the Royal College of Art. Exhibited at the Royal Academy in 1945, aged just 18.
Married artist Charles Bone in 1951 living in Puttenham. President of The Society of Portrait Sculptors (1978 – 1983)
She produced many portrait busts and statues including busts of The Duchess of Kent and Sebastian Coe. She designed the maquette from which the three quarter sized bronze statute of William Cobbett on horseback with his dog was made. It proudly stands outside the new Churchill residential flats at Hawthorn Lodge and was unveiled by Dame Penelope Keith in 2016.
Charles Bone 1926 – Painter, Watercolour Artist, Author and Illustrator.
Born in Farnham and studied at the Farnham College of Art and the Royal College of Art.
Lecturer at Brighton University. Author of several books including Charles Bone's Waverley with a foreword by HRH the Prince of Wales and The Authors Circle in which he describes and illustrates the homes of famous writers who lived in the Surrey and Hampshire borders including five from around Farnham. He painted many local landscapes. For ten years he was President of The Royal Institute of Painters in Watercolour.
His paintings have been shown in important exhibitions and are owned by Royalty.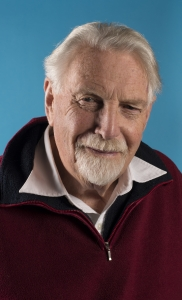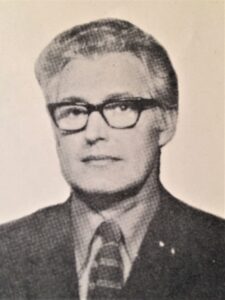 Nigel Temple 1926 – 2003 Artist, Local Historian and Author.
Dr. Nigel Hal Longdale Temple was born in Suffolk but moved to Farnham as a child living at Alresford House, 61 West Street from 1928 to 1955. He attended Farnham Grammar school, then in West Street and became a lecturer at the Farnham School of Art specializing in illustrations and graphic design.
He obtained a degree in architecture form Bristol University and a PhD from Keele.
Nigel wrote two books on the town. The first, Farnham Inheritance in 1955 and in 1963 his second became the seminal reference book Farnham Buildings and People. It was republished in 1973. He also had a great interest in the history of gardens, in particular the work of the great landscape architect Humphry Repton.
Sir Ray Tindle CBE 1927 – Newspaper and Radio Entrepreneur.
After serving in the Devonshire Regiment in WWII he spent £300 of his demob money on purchasing his first newspaper – the Tooting and Balham Gazette. He founded the Tindle Newspaper Group in 1969 with now over 150 titles including the Farnham Herald. He retired in 2017 aged 90 and the Group is now managed by his son Owen with Sir Ray as President. Sir Ray lives in Farnham with his wife Lady Beryl. He is President of The Farnham Society.
Awarded a CBE in 1987 and Knighted in 1994. The Prince of Wales described him as
'a legend and a brilliant media businessman'.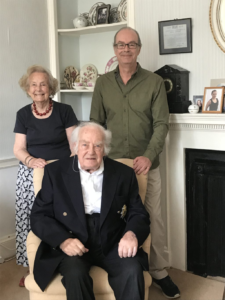 Madge Green 1927- 2017 Journalist, Floral Arranger and Farnham in Bloom Pioneer.
Originally a journalist and garden writer Madge initiated and pioneered Farnham in Bloom from 1990 to 2005 with the help of a team of volunteers and supported by The Farnham Society. She retired in 2005 and handed it all over to Farnham Town Council and it has gone from strength to strength ever since. There is a commemorative plaque/terracotta sculpture to the side of 11 Castle Street recognizing the work of Madge and her team with a poem by Sir Ray Tindle reading:
They worked with love
Their skill was blessed
For Farnham Town
Led all the rest
Unfortunately the plaque has been vandalized but hopefully can be repaired. There is also a Madge Green Memorial flower bed in Mosaic Court, to the rear entrance to Boots. No one did more than Madge in the late 20th and early 21st centuries to beautify our town in summer.
Michael Blower MBE 1929- Architect and Watercolorist
Born in Brussels of English parents. He joined the architectural practice of L.R. Stedman in 1964 which became the renowned architectural practice of Stedman and Blower. He has been and still is one of the most influential spokesmen on our town's buildings and architecture. A former Farnham and Waverley Councillor and a Mayor of Waverley. He is President of the Farnham Building Preservation Trust and The Vice-President and still an active member of The Farnham Society and Heritage Open Days where his walks and talks are ever popular.
Co-author of the book Farnham Portrait, based on a series of articles in the Farnham Herald where Michael prepared the drawings and Susan Farrow wrote the words. He was awarded an MBE in 2019.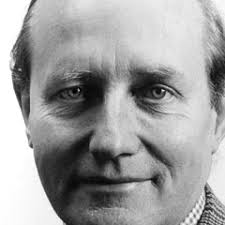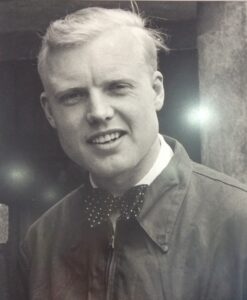 Mike Hawthorn 1929 -1959 Britain's first Formula One World Champion Racing Driver .
He was born in Yorkshire but moved south as a child and he went to Barfield School in Farnham.
Mike Hawthorn's father owned the Tourist Trophy garage in East Street, which supplied high performance cars like Jaguar and Ferrari and when he was killed in a motor cycle accident in 1954 Mike took over the business. He joined the Jaguar racing team in 1955 replacing Stirling Moss. He won the 24 hour Le Man's race that year, but it was a bitter victory as 84 spectators were killed following an accidental crash involving Mike Hawthorn.
He turned to single seater racing cars and became the first British Formula One World Champion in 1958 beating Stirling Moss into second place. He died the following year aged just thirty whilst, it is thought, racing on the A3 at the Guildford end of the Hogs Back. Rumours also say that he was terminally ill at that time with kidney failure.
Garages along East Street, near Farnham station and a road behind the Sports centre bear his name. There is also the retirement flats at Hawthorn Lodge in Longbridge. He is buried in West Street cemetery (see page …. ) where he is described as 'A Gay Gallant Sportsman' – shows how the language has changed over the past 60 years.
Jean Parratt MBE 1935 – 2016 Journalist, Historian and Author of 10 books on Farnham.
A former pupil at Farnham Girls Grammar school Jean Parratt was a reporter and journalist with the Farnham Herald, The Surrey and Hants News and The Farnham Diary edited by her husband Ted Parratt. She was also a stalwart at the Farnham Museum providing walks and talks on local history – she even dressed the part.
She is the author of pamphlets on Ghosts and The Pubs and Inns of the town. However her main contribution is a series of ten books on various aspects of the towns history including Bygone Farnham, Around Farnham In Old Photographs and Farnham by the Wey.
Awarded the MBE in 2004 for services to the people of Farnham.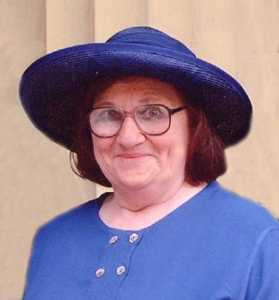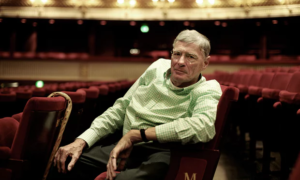 Sir Jeffrey Tate 1943 – 2017 Eye Surgeon , Conductor at the Royal Opera House.
He was born in Salisbury and moved to Farnham as a child and attended Farnham Grammar School. Studied medicine at Cambridge university and became an eye surgeon.
His career changed to music and he became an internationally renowned conductor including Principal Conductor at the Royal Opera House, London. He was born with spina bifida and developed curvature of the spine. Awarded a CBE in 1990 and appointed a Knight Bachelor in 2017.
Barbara Inkpen (Lawton) 1949 – 2021 – High Jump Olympian.
Born in Farnham and trained at the Aldershot, Farnham and District Athletic Club.
Represented Great Britain in the high jump at the 1968 and 1972 Olympics and won gold at the 1974 Commonwealth Games in Christchurch, New Zealand.
Married international race walker Carl Lawton.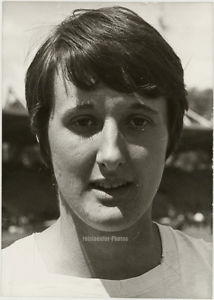 Jeremy Hardy 1961 – 2019 Comedian and TV and Radio Panelist, Socialist.
Born in Farnborough, the son of a space scientist at the RAE. Attended Farnham Grammar then the sixth form college. Obtained a degree from Southampton University in Modern History and Politics which became the backbone of his comedy career. One of his first gigs was at the Redgrave Theatre and he strongly opposed Waverley decision to close this venue. He also appeared regularly at the Maltings.
Best known for his radio 4 panel shows The News Quiz and Sorry I Haven't a Clue.
Michael Ball OBE 1962 – Actor and Musical Theatre Singer.
Born in Bromsgrove but his much-travelled family lived in Farnham in the 1970's with Michael attending Barfield school and he later studied 'A' levels at Farnham College. In the early 1980's he went to the Guildford School of Acting and then on to a hugely successful career in musical theatre. He has played leading roles in major productions such as Les Miserables, Phantom of the Opera, Chitty Chitty Bang Bang and Aspects of Love. More recently appeared on television as a presenter and as a double act with Alfie Boe.
Awarded an OBE in 2015 for services to Musical Theatre.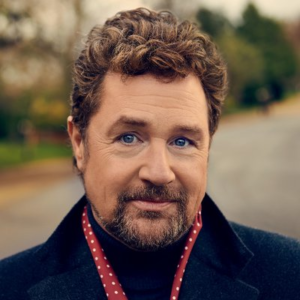 Graham Thorpe MBE 1969 – Farnham, Surrey and England Cricketer.
Born in Farnham, attended Weydon school and Farnham College. He played football for England school boys and under 18s. (my son played footie with him at Farnham college)
A Wrecclesham, Farnham and Surrey cricketer who went on to play in 100 test matches for England with a batting average of 44.6 and a top score of 200. He scored a century in his first test and 16 in all. Also played in 82 one-day internationals (ODI's) and 5 T 20s Was the batting coach for the ODI team and promoted to the full test team in 2019.
Awarded the MBE in 2006.
Nick Craig 1974 – The Country's Most Successful Amateur Dinghy Sailor.
Born in Bedford but moved to Lower Bourne, Farnham aged two and lived here for twenty years. Went to school at South Farnham and Farnham College. Learnt to sail at Frensham Pond.
As at 2018 he has been World Amateur Dinghy Sailor Champion 4 times plus won 41 European and National Championship titles. (The Olympics are now mainly professional)
Awarded the Pantaenius UK Yachtsman of the Year in 2011 beating off fulltime professionals like Dee Caffari and Ben Ainslie.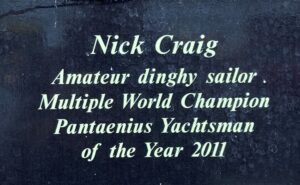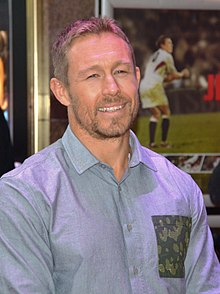 Jonathan (Jonny) Wilkinson CBE 1979 – Farnham, England and Lions Rugby player.
Born in Frimley, grew up in Farnham and attended the Lord Wandsworth College in Long Sutton.
Played youth level for Farnham Rugby Club when it was in Wrecclesham and went on to play for England and the British and Irish Lions. He holds the record 1179 points for an English rugby union player – next highest is Owen Farrel1 on 785 (as at August 2019) – but he's still playing).
His extra time drop goal won the World Cup for England in 2003 against Australia. He was the BBC's Sports Personality of the Year that year.
He was awarded an Honorary Doctorate at Guildford Cathedral in 2009 and made a CBE in 2015. Farnham Rugby Club is situated on Wilkinson Way off Moncton Lane.
Rachel Morris MBE 1979 – Double Gold Paralympian, Multiple World Champion.
Born in Guildford, grew up in Farnham and attended Weydon school. Lost both legs due to a childhood illness but this did not stop her sporting ambitions and she took up hand cycling.
In 2007 won two gold medals in the World Para-Cycling championships in France – the first lady Brit to do so. Went on to win gold in hand cycling at the Beijing Paralympics in 2008. To follow that, took another two golds at the World Games in Canada in 2010.
During preparation for the London Paralympics in 2012 she was injured in a road accident in Farnham and her cycle was a right-off but she still won a bronze medal. Again undeterred, she took up rowing in 2013 and amazingly, became a double Paralympian gold medalist when she won the women's single sculls at the 2016 Rio games.
There's one thing having sporting talent but Rachel's courage and determination to overcome such adversities and to achieve so much, stands her out as one of Farnham's Finest. Awarded an MBE in 2017.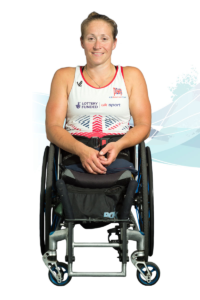 Kylie Grimes MBE  1987   Paralympic Gold Medalist in Ladies Wheelchair Rugby
Born in Aldershot and lives in Farnham.  Injured in a swimming pool accident but has now been awarded a MBE in the New Years Honours 2022 for services to women's wheelchair rugby.
She won a gold medal in the Tokyo games in 2020, (held in 2021).  Also appeared in the London games 2012 and competed in club throwing event at the Rio games 2016.
She is now an ambassador for Harlequins rugby club and a motivational speaker particularly in schools up and down the country.
Plus a few other Great Names who had connections with the town :
Royalty: Apart from Henry de Blois, grandson of William the Conqueror and brother of King Stephen many Kings and Queens have blessed us with their presence, they include:-
King John 1166-1216 Was a frequent visitor to Farnham Castle around 1200.
Prince Louis of France 1187-1226 Took the English throne in 1216 and occupied the Castle.
Henry VIII 1491-1547 Spent part of his boyhood at the Castle and later hunted in Farnham Park.
Elizabeth I 1533-1603 Visited the Castle many times around 1602 a year before she died.
James I 1566-1625 Was a guest of Bishop Andrewes at the Castle in 1620.
Charles I 1600-1649 Slept a night at Vernon House (now the library) on 20 December 1648 before going to London for his trial and subsequent execution. He left his nightcap with the Vernons but perhaps he realized he would not be needing it for much longer as he was beheaded 40 days later on the 30 January 1649.
William III 1650-1702 (William of Orange) Stayed at Moor Park in the late 17 century.
Queen Victoria 1819 -1901 was an occasional visitor whilst checking her troops at Aldershot. There's The Victoria Garden, commemorative London plane trees planting in Castle Street and plaques in her name.
HRH Elizabeth II 1926 - I can't find any records of visits but there are commemorative gates at the entrance to Gostrey Meadow for her Coronation, a dawn redwood tree for her Silver Jubilee, a mosaic plaque for the Golden, the creation of the Jubilee Wharf at the Maltings and other tributes for the Diamond Jubilee.
Non royals include:
Charles Darwin 1809 - 1882 Evolutionist, Author.
His theories of natural selection are accepted by all - except creationists.
Author of On the Origin of the Species…. first published in 1859 and it is still in print today, there's even an e-book edition.
Frequent visitor to Moor Park House for hydrotherapy treatments
Appeared on the £10 note, 2000 to 2018.
Darwin, Australia named after him. His links to Farnham may be a little sketchy but he is one of this Country's great scientific pioneers.
Florence Nightingale OM 1820 - 1910 Pioneering Nurse and Social Reformer.
Came to prominence in the Crimean War as the 'Lady with the Lamp' as she checked soldiers on the nightly ward rounds. Pioneered modern nursing with schools in London. Frequent visitor to Lowlands (Brightwells) and to Waverley Abbey House owned by her uncle.
First female to be awarded the Order of Merit by Edward VII. Donated gifts to Farnham Hospital. Also appeared on the £10 note. Like Charles Darwin another National hero.
William Willett 1856 - 1915 Pioneer of Day-light Saving Time (BST).
Born in Farnham but spent most of his life in Kent. As a builder he could see the benefits of day-light saving or British Summer Time and spent many years convincing others. He died a year before it became law and as we all know it remains in place today - but for how long?
There are memorials to him in Petts Wood and a pub named The Daylight Inn.
Sir James Matthew Barrie Bt. OM (J M Barrie) 1860-1937 Novelist and Playwright
Born in Scotland and moved to London where he met his wife Mary Ansell. Mary found Black Lake Cottage on Tilford Road and they used it as a bolt hole from London from 1900 to 1909 when they separated. The property is now called Lobswood Manor. He liked to play cricket with his literary friends on Tilford Green. It is thought that whilst living on the outskirts of Farnham he was inspired to write Peter Pan and plays like The Admirable Crichton. The Lost Boy restaurant in Downing Street refers to Farnham's connections with Sir James.
Philip Alexius de Laszlo MVO 1869 - 1937 Portrait Artist to the Famous.
Hungarian born and after marrying a member of the Guinness family settled in England, granted British citizenship in 1914. Became one the most celebrated portrait artist with clients including British and European royalty, a Pope and a couple of US Presidents.
Lived in Frensham and he and his wife are buried at All Saints Church, Tilford.
Guy Maxwell Aylwin Architect 1889 - 1966 Farnham architect.
Educated, lived and worked in Farnham and became a notable British architect. Worked with Harold Falkner on several major projects like the Town Hall building and the Bush Hotel. His last project was Sequel House opposite 26 West Street where he lived and worked. His children John and Jill continued the architectural practice.
Henry Hammond 1914 -1986 Head of Pottery at West Surrey College of Art and Design
specialising in brush work pottery and slipware and
Arthur Hackman 1925-2010 Artist and print maker also at the W. S. C. of Art.
Both Henry and Arthur consolidated the earlier work of WH Allen leading eventually to the Farnham campus of the University for the Creative Arts and Farnham's designation as a 'Craft Town'. There are other UCA campuses at Canterbury, Epsom and Rochester.
Alan Mitchell 1922 - 1995 Dendrologist, botanist and author.
He worked at the Forestry Commission's Alice Holt Research Station at Wrecclesham and frequently seen in Farnham at all times of the year in shirt sleeves and sandals. Founded TROBI (Tree Register of the British Isles) - he personally measured over 100,000 notable trees. The most respected of UK's tree men. Author of several tree books in particular A Field Guide to the Trees of Britain and Northern Europe which is still a standard reference.
Gerald Flood 1927 - 1989 Stage and television actor
Born in Portsmouth but lived and died in Farnham. After WWII service joined Farnham Rep appearing at the Castle theatre (now Zizzi's). A popular TV actor in the 1960's in shows like The Rat Catcher and Crane. Appeared in the West End in the play There's a Girl in My Soup.
In the 80's was the voice of the shape-changing robot Kamelion to Peter Davison's Dr Who.
His son Tim went to Frensham Heights school and his grandson Toby played 60 times for England at rugby.
Martin Clunes OBE 1961 - Actor and Director
Television actor in shows like Men Behaving Badly, Doc Martin, Manhunt and Warren.
Attended Barfield school as boarder from aged 8 but suffered from being homesick and bullying. It didn't stop him from becoming one of the most popular British TV actors.
With his wife runs a heavy horse farm in Dorset and is President of the British Horse Society.
Awarded an OBE in 2015 and an Honorary Doctorate from the Bournemouth University.
by Peter Bridgeman
Shaping our future, protecting our heritage. Established 1911